Stressless® Mike Power Recliner Swivel Relaxer Chair by Ekornes

Stressless® Mike Power Recliner is a slim relaxer with rounded shapes and details that enhances the soft lines of the clean and contemporary cushion design. This modern swivel rocker recliner welcomes you with soft and calming rocking motions as you sit down. New three motor system allows the headrest, back and footrest can be adjusted individually to suit your preference. The control panel also has a master button, allowing you to automatically recline into a comfortable resting position.
In-Home Delivery and Setup is Included on Select New Stressless Recliners.

*Stocking Colors for Quick Shipping are Black, Cherry, Fog and Silver Grey Paloma Leather. In Brown, Walnut, Wenge or Steel Bases.
Three Motor Recliner Chair Controller for Headrest, Back and Footrest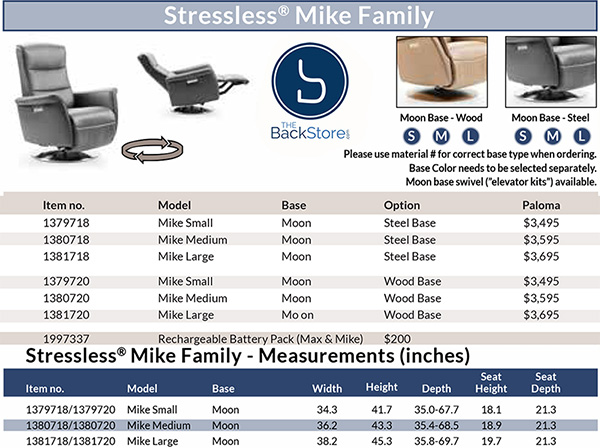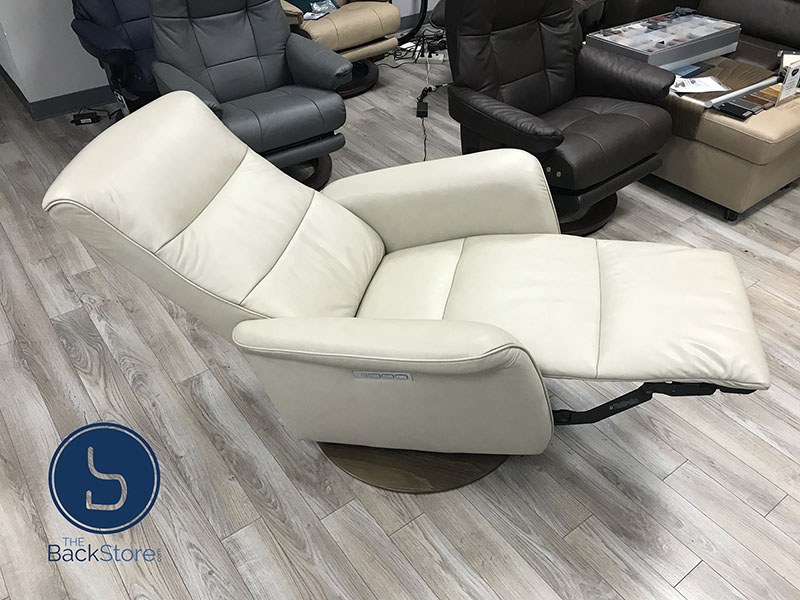 Stressless Mike Power Recliner Swing Relaxer Chair in Paloma Fog Leather