Stressless® Chelsea (Small Mayfair) • Mayfair (Medium) • Kensington (Large Mayfair) Recliner Chair


Stressless Mayfair – the soft, elegant recliner Appearance-wise, Stressless Mayfair has that classic Stressless look you've come to recognize – elegant and laidback. Its cushioning is extra supple and comfortable, and contributes to making this one of our top sellers. The steel frame is set with Flexo-springs, which gives it a durable build and extra sitting comfort. Molded polyurethane cold foam with Comfort Zones gives your body exactly the right amount of support, and our plush polyester fibers provide that gentle touch of luxury. Choose between real leather and fabrics to find your favorite finish. It is important to get the maximum level of comfort from your Stressless® Recliner. This is why Ekornes makes three sizes for a personalized fit for many different body types. You can swivel a full 360°. Both the recliner and the free-standing ottoman come with the Glide system which follows your body's movement to provide perfect support and comfort. When it comes to comfort, fit matters. Your body will appreciate the difference.

In-Home Delivery and Setup is Included on Select New Stressless Chairs to California Customers.

*Stocking Colors for Quick Shipping are Black, Chocolate, Cognac, Copper, Fog, Funghi, Henna, Kitt, Light Grey, Metal Grey, New Cognac, Oxford Blue, Sand, Silver Grey, Sparrow Blue, Taupe and Vanilla Paloma Leather.

BRAND NEW IN BOX CLEARANCE COLORS:
PALOMA KITT and PALOMA MOCCA - ALL SIZES and ANY WOOD BASE (E-mail for Price)
* - Denotes a Quick Ship Leather or Fabric Color Chair.
** - Denotes a Custom Order 3-4 month lead time color or fabric.

Matching Sofas: Stressless Buckingham and Windsor.

In-Home Delivery and Setup is Included on Select New Stressless Chairs to California Customers.
Add 8% delivery for orders shipped outside of California.

Ekornes Stressless Mayfair Recliner Chair Brochure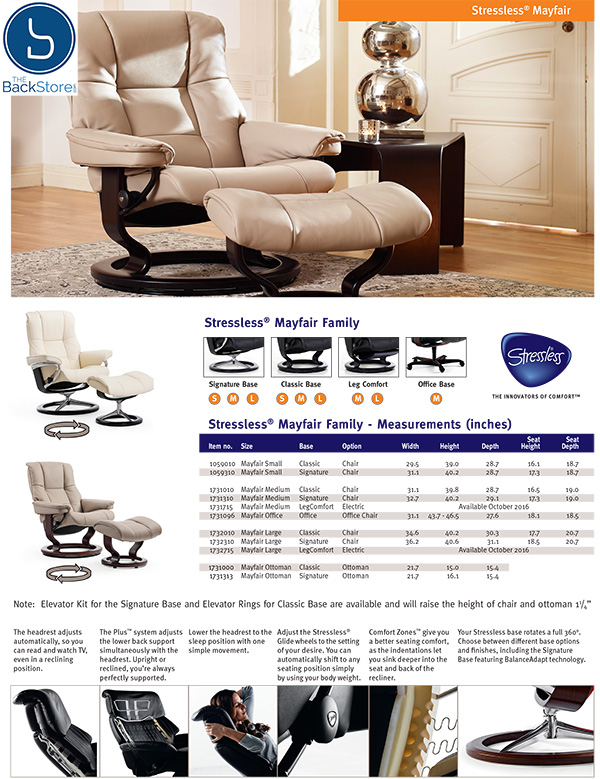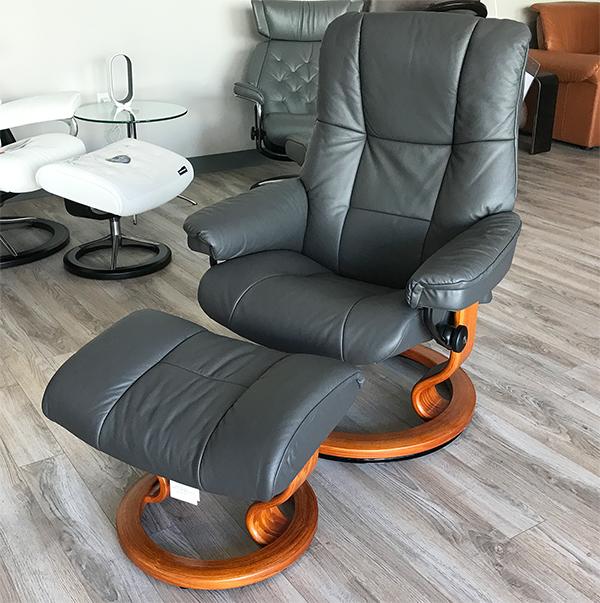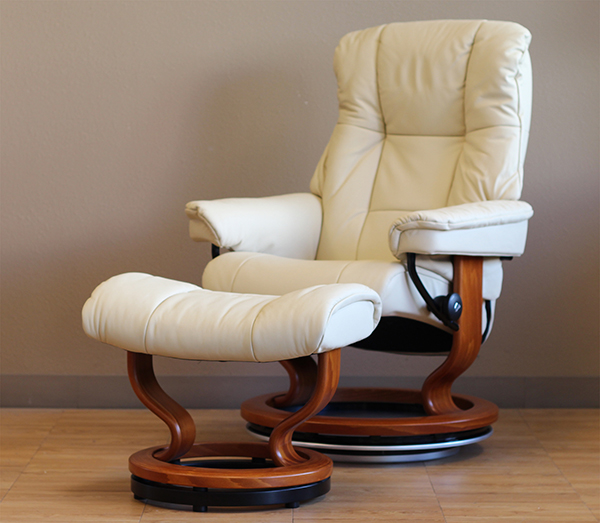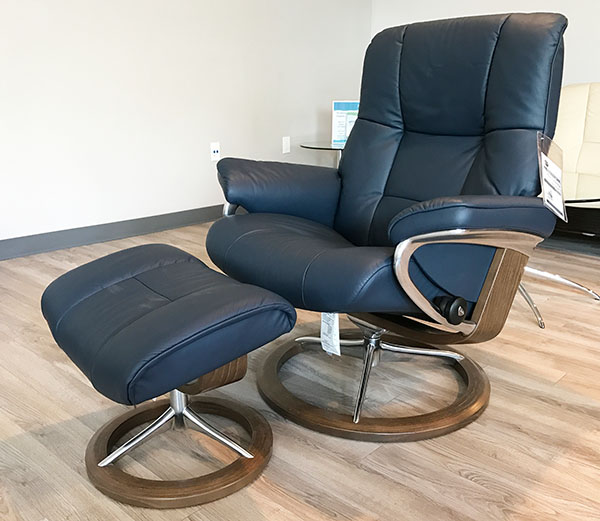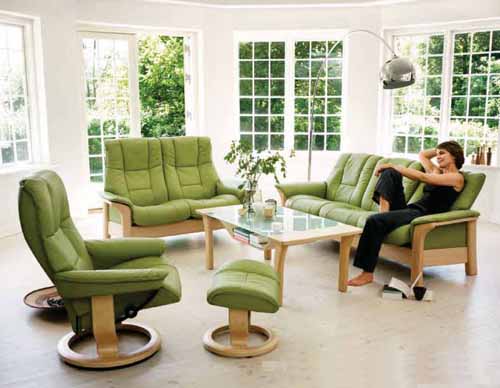 Streeless Windsor Sofa, Table and Mayfair Recliner in Paloma Green / Natural Wood Finish.